"You find us next to the water and what was once the operating sawmill. Unfortunately, there is not so much left of the old sawmill, but in the village there is great knowledge and pride in the Sågverksepoken.
Our facility has over the years been a place for people to meet, rest and enjoy nature "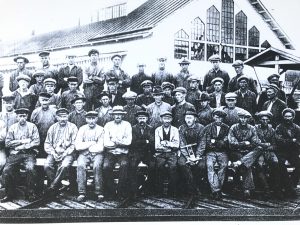 When I ask our guests what they mainly appreciate with the sawmill, they usually answer the tranquility and silence. Something we may not be so spoiled with in everyday life. Personally, I would like to add to the light. I have seldom been to a place where the light shifts as much as I feel it is doing right here over the water towards Hemsön. Whether it's storms, dizzy with snow, or a quiet summer morning, the light is stunningly beautiful in all its shades.
Diverse, is also the history that exists among these buildings that today is our business. When the sawmill was closed in 1931, a total of the course was added and became a place for the so-called housewife holiday.
In connection with the introduction of the Holiday Act, it was also seen that the women of the time were given a break from the home work in order to get raw about themselves together with other women during a summer week. Many are our guests who talk about their own mother, or some other relative who was on a housewife holiday at Solebo as the place was called then.
The history of women does not end there, but in the 1990s, after the county council had owned Solebo for a long time, the only women's university in Sweden was established here. And then the Solebo/sawmill has been open to the public as a hostel.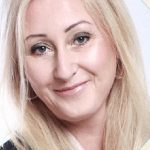 Welcome!
Annika with Employees