C

ome close to nature in a kayak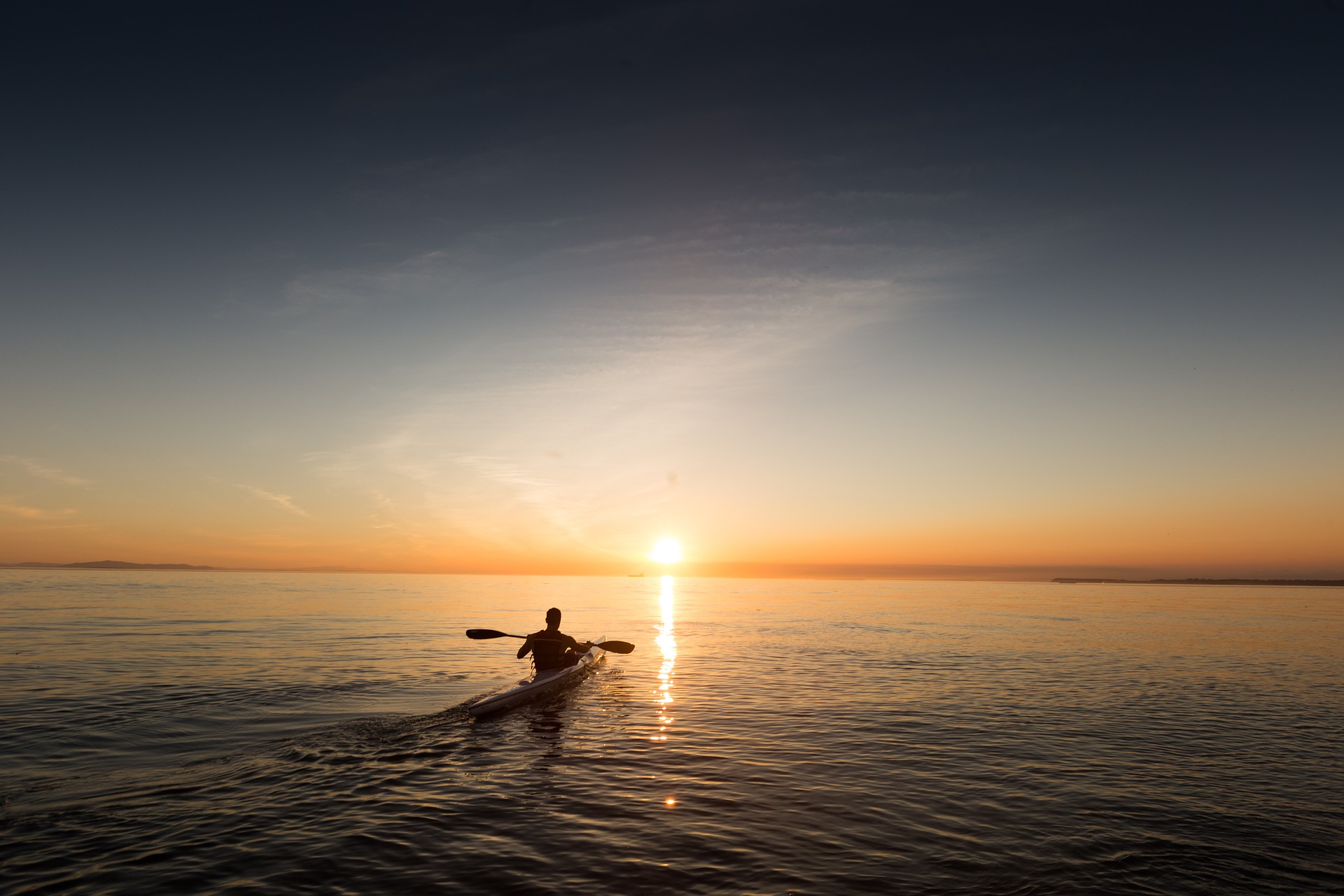 Experience the exciting archipelago in the southern part of the High coast. Enjoy the silence of sliding through the islets and skerries during a full day on the water. If you are lucky you can meet a seal, or a white-tailed eagle that is out on the hunt…
The paddling starts from Hemsön and you get there on your own. Free car Ferry is 3 km from us.
Experienced or beginner? Kayaking appeals to most people, young and old.
The package includes:
• Accommodation in shared room for two nights
• Bed linen, towels
• Two regular breakfast
• Kayak, paddle, life vest and map of local scout
• Packed lunches picked by the breakfast buffet ink a thermos hot drink
• Final Cleaning
Ev options:
Single room supplement 150 SEK, dinner ex beverage 190 SEK/day, Veganbreakfast 30 SEK/day, extra
Day 1: Check-in from KL 15.
Day 2: Breakfast. Served between 8 – 10. Make your lunch from the breakfast buffet. Bring your own thermos that we fill with a hot drink. Also include a water bottle. You use your own means of transport to get to Hemsö kayak on Hemsön. The ferry  is located three kilometres from the us, the car ferries run every half hour and are free of charge. The kayak you have a whole day. Basic paddelinstructions is for about 30 min on land. Dinner is available for purchase when you return and pre-booked
Day 3: Breakfast and check-out by 11.00.
Price per person: 1795 KR (1845 KR not a member of the STF)
Children up to 15:1425 KR (1475 KR not a member of STF)
Membership can be solved with us.
The package is available from 25 June until 31 July 2019 and must be booked at least 14 days before arrival. Suitable for children from about 14 years. You must have the knowledge to swim at least 400 meters.